Abg Jo Receives Mock Cheque From Sarawak Energy Staff And Company Contribute To Sarawak Disaster Fund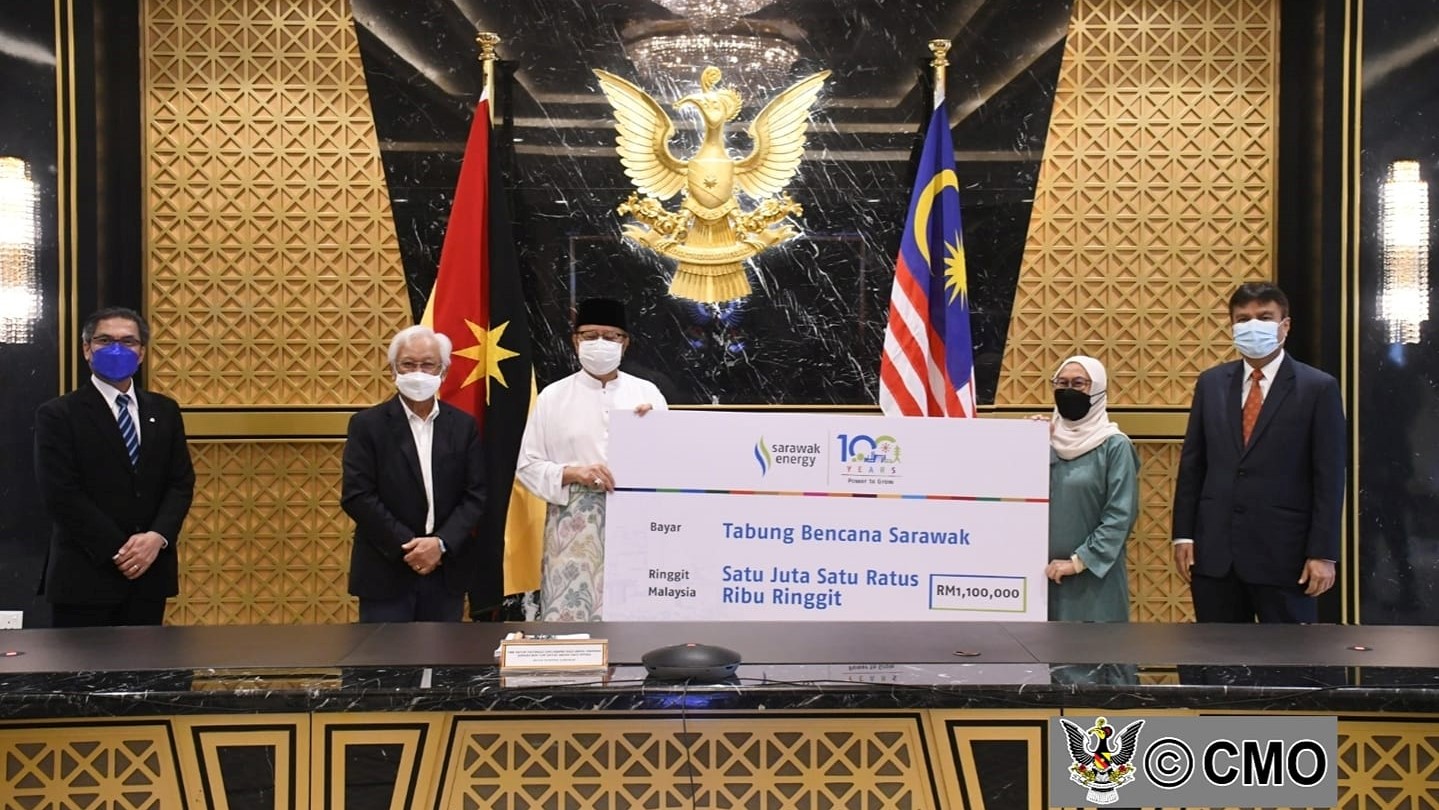 KUCHING, Chief Minister, Datuk Patinggi Abang Zohari Tun Openg received a mock cheque from Sarawak Energy Berhad (SEB) Staff contribution with a total of RM 100,000.00 and also contributed its centenary celebration budget of RM1million to the Fund for a total of RM 1, 100, 000.00 at his office, Wisma Bapa Malaysia, Petra Jaya here.
A mock cheque was handed over to Sarawak Chief Minister, Datuk Patinggi Abang Zohari Openg by Sarawak Energy's Senior Vice President for Corporate Services Hajah Siti Aisah Adenan (second from right).
Also present were Sarawak Energy's Chairman Datuk Amar Abdul Hamed Sepawi (second from left), Group Chief Executive Officer Datu Sharbini Suhaili (first from right) and Senior Vice President for Health, Safety, Security and Environment Marconi Madai (first from right).
#Sarawakku
Sumber dari : Sarawakku