Ambassador Of Germany to Malaysia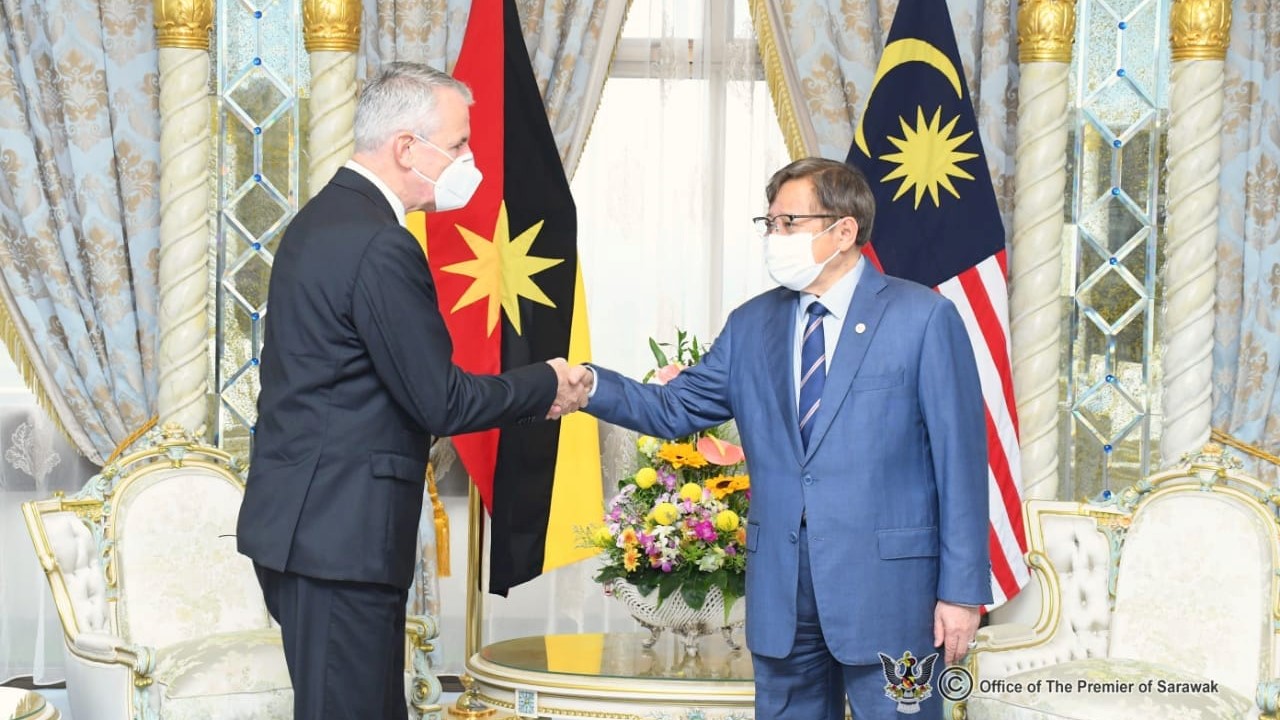 KUCHING, 16 June 2022 - Sarawak Premier, Datuk Patinggi Tan Sri (Dr) Abang Haji Abdul Rahman Zohari bin Tun Abang Haji Openg this morning received in his office Wisma Bapa Malaysia a courtesy call by H.E. Dr. Peter Blomeyer, Ambasaddor of Germany to Malaysia (seen at the left of Premier in picture).
Duriing the visit, they discussed among things on cooperation and opportunities that could be explored from economic, educational, tourism, of development between Sarawak and Germany.
The discussion was also on the potentials of Sarawak in term of future projects in green technology, infrastructure, health, water and waste management and digitalization, and expressed hope of Germany collaborating with Sarawak in the future.
Sumber dari : Sarawakku