Country's Economy Must Be Reformed To Face Challenges: Premier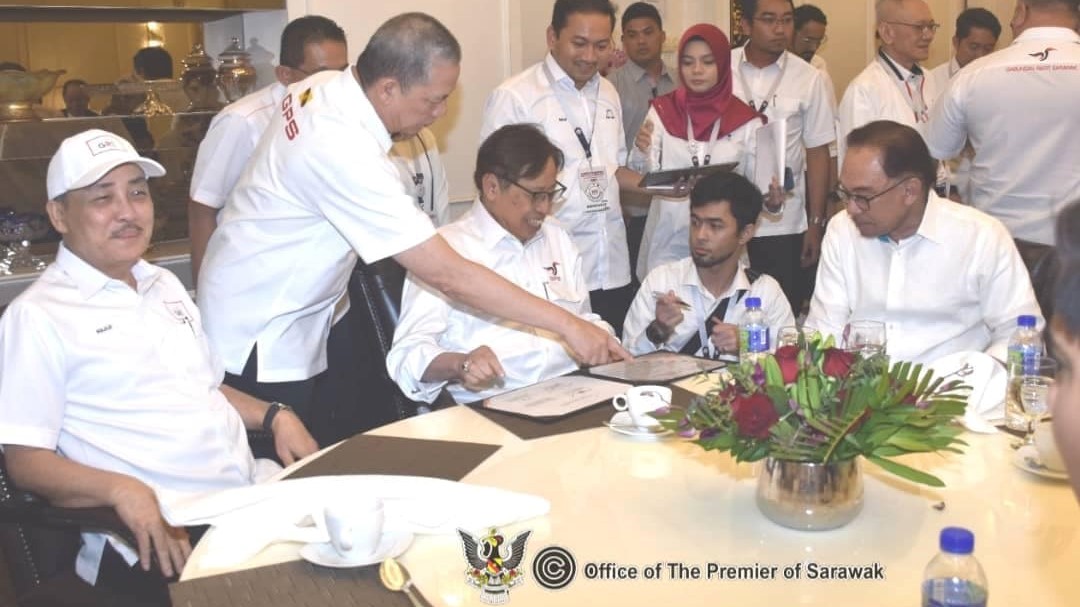 KUALA LUMPUR: Sarawak's Premier, Datuk Patinggi Tan Sri (Dr) Abang Johari Tun Abang Haji Openg today said the country's economy must be reformed towards the "new economy" in order to match development in neighbouring countries.
He said Malaysia's economy had to be based on sustainability and the renewables if the country were to compete confidently among its neighbours.
The Premier said these in his address at the Unity Government one-day National Convention held at Putra World Trade Centre here today.
He pointed out that the Unity Government's political leaders must look at the future challenges that the country had to face, especially competition among neighbours in the Asean region.
"Indonesia is moving its capital to Nusantara in Kalimantan. Are we going to just look and do nothing?" the Premier asked.
In this context, he expressed thanks to the Prime Minister for giving a substantial allocation to Sarawak for development along the border with Indonesia.
He expressed hope that with such allocation, facilities like the Tebedu CIQ would be upgraded to match the redevelopment at Entikong CIQ on the Kalimantan side.
He reaffirmed the commitment of the Sarawak GPS Government to support the Unity Government under the leadership of Prime Minister, Datuk Seri Anwar Ibrahim.
From merely confining its struggle to Sarawak initially, he said GPS was well aware of the need for a strong national government to spur national development.
This was the reason that Sarawak GPS government had decided to be part of the unity government as decreed by His Majesty The Yang Di-Pertuan Agong, the Premier further said.
Later, the Prime Minister, Dato' Seri Anwar Ibrahim delivered his address to thousands of delegates at the inaugural convention of the political parties under the umbrella of the Unity Government.
He praised the Sarawak GPS government under the Premier's leadership for being far ahead than other states in the development that was based on new technology.
His address was preceded by the address by Deputy Prime Minister, Dato' Sri Dr. Ahmad Zahid Hamidi who is President of UMNO.
Earlier, the Presiden of GRS, Datuk Seri Panglima Haji Hajiji bin Haji Noor who is Chief Minister of Sabah, Datuk Seri Panglima Mohd Shafie bin Apdal, President of Warisan and Anthony Loke Siew Fook, DAP's secretary-general also spoke.
Sumber dari : Sarawakku