Premier: Non-Politicization of Education For State Progress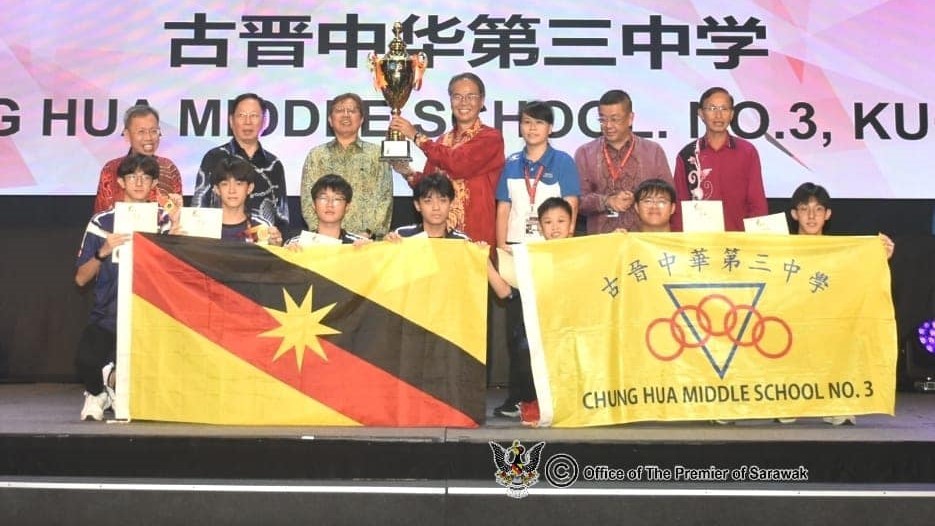 KUCHING 31 Aug - Premier Datuk Patinggi Tan Sri Abang Johari Tun Openg reaffirmed the commitment of the Sarawak government towards the non-politicization of education, highlighting its importance as a tool for progress and advancement for the state and its people.
Speaking at the closing ceremony of the 10th Malaysian Chinese Independent Schools ball games championship 2023 held at the Borneo Convention Centre Kuching (BCCK), Premier Abang Johari stressed the significance of prioritizing education for its intrinsic value rather than using it as a political platform.
"The moment you politicise education, (when there's) action and (there will be) reaction – if all politics cannot. But if you do education as a basic requirement for us to uplift our standard of living, then education is a tool for us to move forward," he stated.
Highlighting the importance of multilingualism in the global context, Premier Abang Johari encouraged students to embrace linguistic diversity.
"It is an advantage for you to know Mandarin, English, and Bahasa. You got three languages there. And you can also learn French, other international languages. The command of languages will bring you to get more knowledge," he added.
Premier Abang Johari underlined the increasing influence of China in the global economy.
"If you want to sell your palm oil to China, you must know Mandarin. If you want to get investment from China to Malaysia, for that matter to Sarawak, you need Mandarin. How to learn Mandarin? Go to Chung Hua school," he added.
He also highlighted, with an annual allocation of RM10 million to Chinese independent schools in Sarawak, the state government's objective is to provide financial support to these educational institutions.
"Not only give money, the Sarawak government also gives land to the Chinese schools so that you can generate your income."
This strategy aligns with the government's goal of promoting the acquisition of multiple languages and creating a well-rounded educational experience that ultimately benefits both students and the state. -Sarawakku
Sumber dari : Sarawakku