Sales Of Power To Singapore Discussed In Malaysia-Singapore Meeting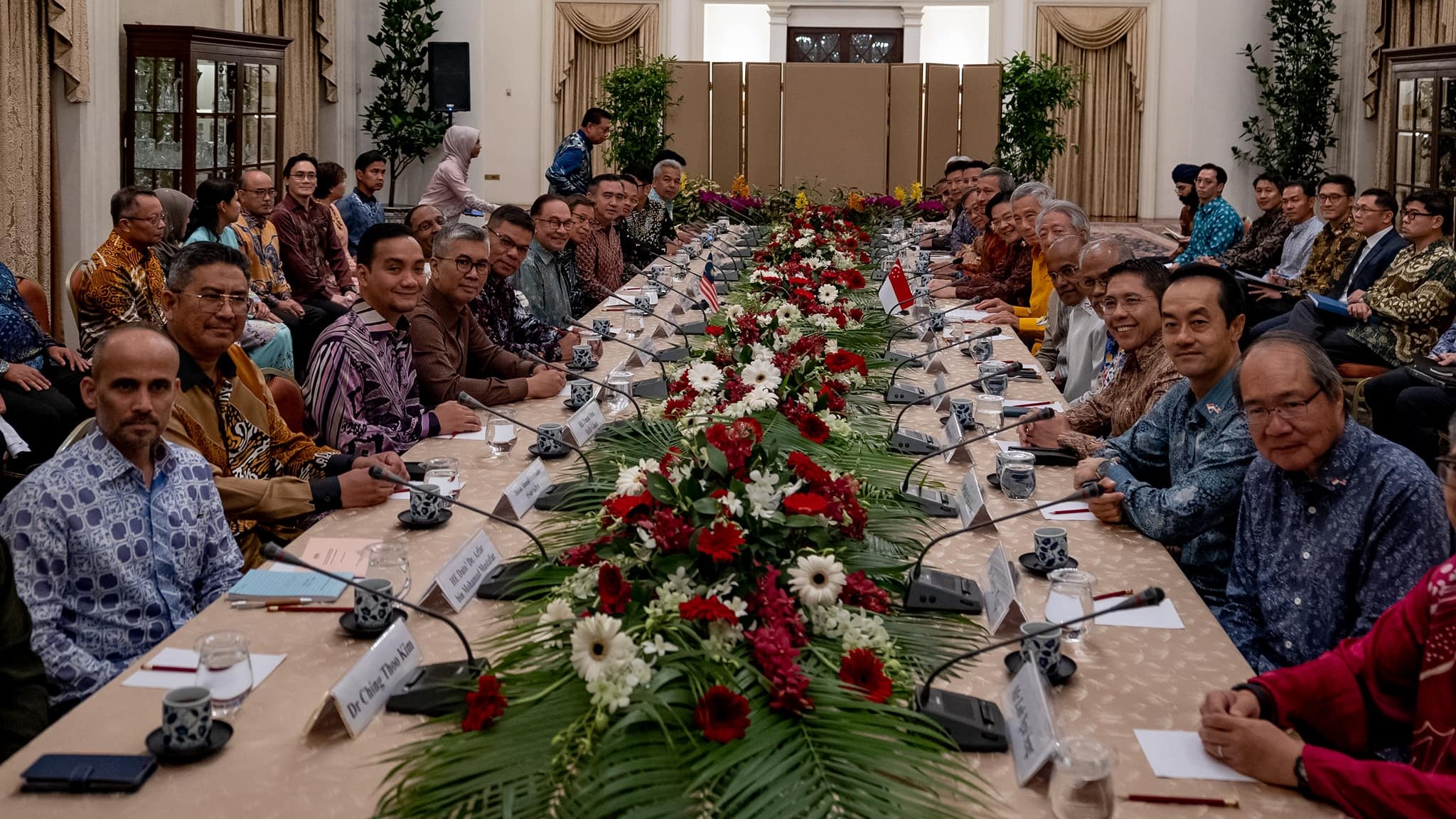 SINGAPORE: The proposed sales of renewable power from Sarawak to the Singapore were among matters discussed at the bi-lateral meeting between Malaysia and Singapore here today.
The meeting was part of the program for the 10th Malaysia-Singapore Annual Leaders' Retreat hosted by Singapore.
Singapore's Prime Minister Lee Hsien Loong was on hand to receive the Malaysian delegation led by Prime Minister Dato' Seri Anwar Ibrahim upon arrival at the Istana.
Premier, Datuk Patinggi Abang Haji Johari Tun Abang Haji Openg were among members of the Prime Minister's delegation that also paid a courtesy call on Singapore's President Tharman Shanmugaratnam soon after arrival at the Istana.
In a joint statement issued after the meeting, both leaders expressed their desire to collaborate on the sharing of low-carbon and renewable energy technologies, carbon capture and storage, and carbon credits.
"In this regard, both leaders noted the ongoing discussions for Singapore to import renewable energy from Sarawak in which the Federal Government of Malaysia will give its assistance in accelerating the process," the statement said.
Discussions are being held between Sarawak through Sarawak Energy (SEB) and Singapore authorities on the proposed transborder channelling of up to 1,000 MW of renewable power from Sarawak's hydro dams to Singapore involving 700 KM of sea cables that would lie 70 percent under Indonesian territorial waters.
Among other members of the Malaysian delegation were Foreign Minister Datuk Seri Zambry Kadir; Transport Minister Anthony Loke; Investment, Trade and Industry Minister Tengku Zafrul Tengku Aziz; Natural Resources, Environment and Climate Change Minister Nik Nazmi; Home Affairs Minister Datuk Seri Saifuddin Nasution; and Entrepreneur Development and Cooperatives Minister Datuk Ewon Benedick.
Other delegates included Johor Chief Minister Datuk Onn Hafiz Ghazi, Sarawak's Minister for Utilities and Telecommunication, Dato Sri Julaihi Narawi, Sarawak State Secretary, Datuk Amar Mohamad Abu Bakar bin Marzuki and Deputy Minister for Energy and Environmental Sustainability, Datuk Dr. Hazland bin Hipni.
The visit was Anwar's third to Singapore since taking over office in November 2022.
Sumber dari : Sarawakku