Sarawak Needs Climate Change Centre: Premier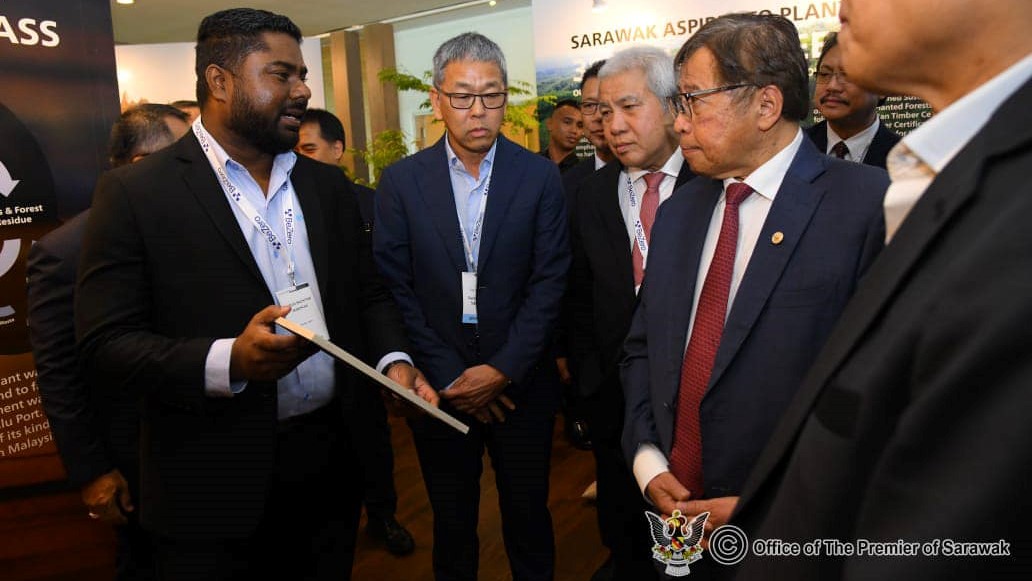 KUCHING, March 15 - Sarawak Premier Datuk Patinggi Tan Sri (Dr) Abang Haji Abdul Rahman Zohari bin Tun Datuk Abang Haji Openg today proposed a new Sarawak Government governance framework body to oversee and manage all matters related to climate change and carbon trading.
He said the establishment of a Sarawak Climate Change Centre that will serve to coordinate, manage, support and guide all matters concerning climate change and carbon trading initiatives in the state.
"With the establishment of the centre, Sarawak can position itself as a leader in climate change and carbon trading initiatives in the region attracting investment and talent to drive sustainable economic growth," he said this in the keynote address of the Asia Carbon Conference 2023 at Pullman Hotel, here.
He said the state is committed to addressing the pressing issue of climate change and will continue to explore and implement innovative strategies to mitigate its impact on the environment, economy and society.
"We need the leadership, expertise, and resources to ensure the realization of the plan's ambitious goals, positioning Sarawak as a leader in climate change and sustainable economic growth,"he said.
The Premier also added, the state is currently developing a State Climate Change Policy that provides a comprehensive framework for addressing this critical issue. The policy will guide all communities in Sarawak towards a more sustainable and resilient future.
"Therefore, we are developing the low carbon blueprints for cities and towns in Sarawak. These blueprints will help us address local environmental challenges such as waste management, floods, and air pollution while promoting a low-carbon lifestyle," he said. - Sarawakku
Sumber dari : Sarawakku