Sarawak Sets New Standard As Malaysia And Borneo's First Legacy Capital For Business Events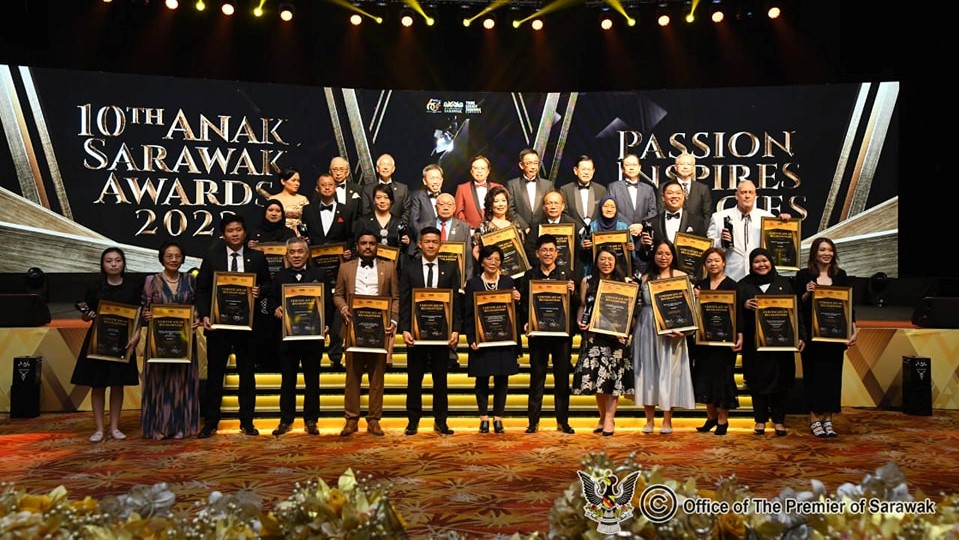 KUCHING, May 12 : Premier of Sarawak, Datuk Patinggi Tan Sri (Dr) Abang Zohari Tun Openg said that Sarawak, known for its pioneering spirit, has become the first in Malaysia and Borneo to prioritize legacy impact and position itself as the region's foremost legacy capital for business events. This bold move not only showcases Sarawak's commitment to sustainable development but also highlights its dedication to creating a better future.
In a recent announcement, the Premier of Sarawak expressed admiration for the state's progressive mindset, stating that he is very impressed that Sarawak is the first in the country to think of this new narrative and put legacy impact at the heart of what you do. In fact, Sarawak looked at legacy impact before most in the world, and we should recognize the incredible talent who are trying to create a better Sarawak.
He said Sarawak's strategic initiatives focus on targeting business event topics aligned with the key economic sectors of the PCDS 2030. These sectors include manufacturing, mining, agriculture, forestry, tourism, and services, as well as the enabling sectors of digital, innovation, education, infrastructure, utilities, transport, and renewable energy.
"We will develop a legacy ecosystem by enhancing our human capital and using data to respond to market needs. By prioritizing legacy impact and cementing Sarawak's legacy brand promise, we envision that business events will become a strong contributor to Sarawak's GDP and social development," explained the Premier.
The Premier was speaking at the 10th Anak Sarawak Awards at the Imperial Hotel, here today.
He also said that to demonstrate its leadership role, Business Events Sarawak, in collaboration with the Ministry of Tourism, Creative Industry, and Performing Arts, will launch the groundbreaking Legacy Impact Master Action Plan. This plan, set to debut at the IMEX Frankfurt trade show on May 23rd, will be the first of its kind in Southeast Asia, defining and driving decisions about hosting business events in Sarawak.
"Sarawak's transformative thinking and focus on legacy impact extend beyond business events. It is a value proposition for all sectors and industries. Government ministries and agencies must act upon this directive to empower Sarawak as the first legacy capital in Malaysia and Borneo," he said.
In a significant move, the Anak Sarawak Awards program will be retired, making way for the grander Borneo Inspires Legacy Awards. This enhanced accolade aims to honor business event leaders who exhibit exceptional leadership in creating a lasting impact.
"We can no longer confine our thinking to just Sarawak. The Borneo Inspires Legacy Awards will encompass fresh categories and welcome nominations from around the world, aligning with our vision to establish Sarawak as Borneo's trade capital." he said.
To support these transformative measures, he said, the Sarawak Government plans to develop new infrastructure. Expansions are underway for the Borneo Convention Centre Kuching, and a new convention centre will be established in Miri. Additionally, Sarawak is venturing into the airline industry to improve regional connectivity.
Also present were Deputy Premiers Dato Sri Professor Dr. Sim Kui Hian, Minister of Tourism, Creative Industry and Performing Arts, Dato Sri Haji Abdul Karim Rahman Hamzah, Deputy Minister for Tourism, Creative Industry and Performing Arts I Datuk Sebastian Ting, Chairman of Business Events Sarawak (BESarawak), Datuk Abang Abdul Karim Tun Datuk Abang Openg, ministers and deputy ministers.
Sumber dari : Sarawakku