Sarawak's Commited to Revolutionize Transport Sector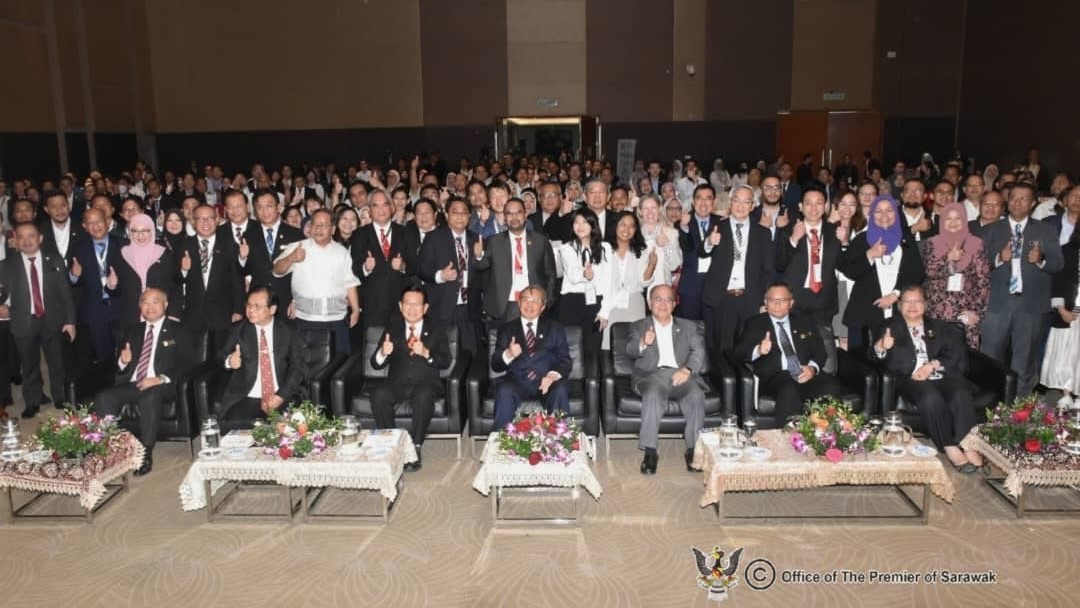 KUCHING, 6 Sep - Premier Datuk Patinggi Tan Sri Abang Haji Abdul Rahman Zohari Tun Openg today stressed that the GPS government was commited to transform the State's transport sector to a system that would be integrated prioritizing on safety, reliability, affordability, energy efficiency, with expanded travel options.
"We aspire to create an integrated transport system that is safe, reliable, affordable, energy-efficient, and increases travel choice for the people in Sarawak," he said this during the closing remarks of the Sarawak Transport Conference 2023 held at the Pullman Hotel here.
As a significant step toward this vision, Sarawak is embarking on the Kuching Urban Transport System (KUTS) project, which will involve the deployment of hydrogen-powered autonomous rapid transit (ART) and buses. This innovative approach aligns with Sarawak's dedication to sustainable fuels and explores the potential of a green hydrogen economy, not only for powering KUTS but also for driving the growth of hydrogen-based industries, including electrolyzers, fuel cells, and the green chemical sector.
Furthermore, Sarawak is in the process of establishing its own airline by acquiring MasWings. This strategic move is aimed at enhancing the domestic aviation sector and expanding the airline's operations to serve the BIMP EAGA (Brunei-Indonesia-Malaysia-Philippines East ASEAN Growth Area) region.
"The strategic advantage of having Sarawak's airline will allow us control over route preferences. We will not be limited to the decisions of private airlines because we can tailor our flight offerings to cater to destinations in the Philippines, Indonesia, and also to Bandar Seri Begawan," he added.
The Premier also highlighted the enormous potential for air cargo movement within the BIMP EAGA region, particularly across the vast archipelagos of Indonesia and the Philippines. Recognizing the unique geographical challenges of this region, the government is committed to offering essential air cargo services through its own airline to facilitate seamless connectivity for trade and commerce.
Additionally, with the invaluable support of the Malaysian federal government, Sarawak is embarking on the trans-Borneo railway study and development project. This initiative begins with exploring the feasibility of a comprehensive railway network across Sarawak, connecting major districts, divisional centers, and key economic zones. The network's goal is to facilitate the efficient movement of people and goods while catalyzing investment and trading activities.
"Our vision extends beyond the borders of Sarawak. We are committed to identifying the feasibility of cross-border rail connectivity with our neighbors, Brunei and Kalimantan, Indonesia. Within the framework of the BIMP platform, we must realize the immense potential of cultivating deeper collaboration and harnessing synergies to collectively contribute to the sustainable development of our region," he said.
Also present were Deputy Premier of Sarawak Datuk Amar Douglas Uggah Embas, Minister for Transport Dato Sri Lee Kim Shin, Sarawak State Secretary Datuk Amar Haji Mohamad Abu Bakar Marzuki, Deputy Minister for Transport Datuk Dr. Jerip Susil, Deputy Sarawak State Secretary Datu Buckland Bangik and Permanent Secretary Ministry of Transport Sarawak Dato Ir. Alice Jawan Empaling. -Sarawakku
Sumber dari : Sarawakku