Social Inclusivity The Pillar Of PCDS 2030: Premier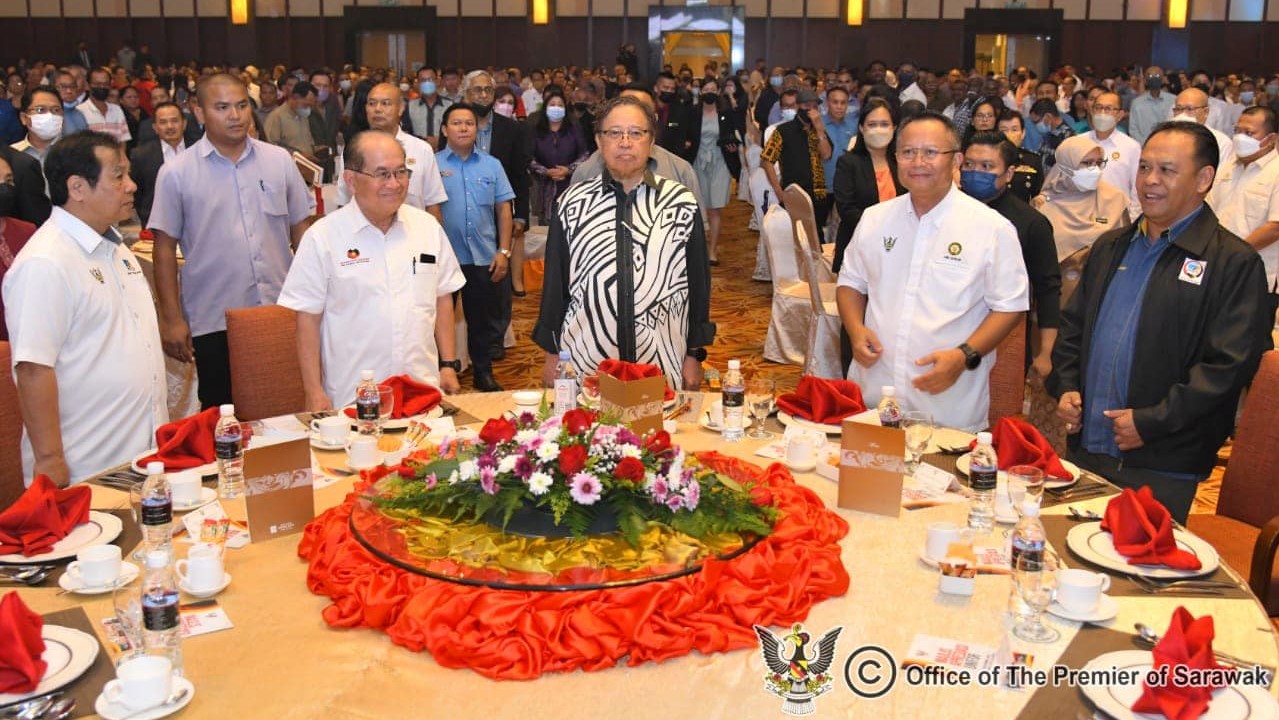 KUCHING, 17 Nov: "Social inclusivity" has been entrenched as a pillar of the Post-Covid-19 Development Strategy 2030 (PCDS 2030) to ensure that the needs and welfare of all the people of Sarawak are always taken care of, Premier Datuk Patinggi Abang Haji Zohari Tun Openg said yesterday.
He pointed out that the formation of UNIFOR (Unit for other Religions) to help all religions beside Islam fitted well into the social inclusivity policy to allow assistance to be channelled to other religions, particularly for building the houses of worship.
The Premier was speaking during a gathering in appreciation of the Government's initiative through UNIFOR, here.
Datuk Patinggi Abang Haji Zohari said the state government used to receive hundreds of request to build or repair non-Muslim houses of worship.
"So I said why not we form one unit to handle all these requests, and thats how UNIFOR came into being," he told the people.
For the past five years Sarawak government had channelled through UNIFOR a total of RM215 million to non-Muslim religious bodies and houses of worship and next year RM100 had been approved.
The Premier said the impact of the Covid-19 pandemic on the lives of the people had brought to light the inclusive nature of Sarawakians towards one another.
The extending of assistance by government personnel and frontliners to all those in need during the pandemic regardless of their racial and religious backgrounds exemplified the inclusiveness in attitude of Sarawakians, he pointed out.
"You see Muslims carrying non-Muslims (patients) and non-Muslims carrying the Muslims," he said.
He called on the people to protect their culture of inclusiveness which is unique to Sarawak.
Earlier, Deputy Premier, Datuk Amar Douglas Uggah Embas also spoke.
He thanked the Premier for his kind thought and generosity for helping other religions in Sarawak.
Sumber dari : Sarawakku