Abg Jo Opens First VR Park In Borneo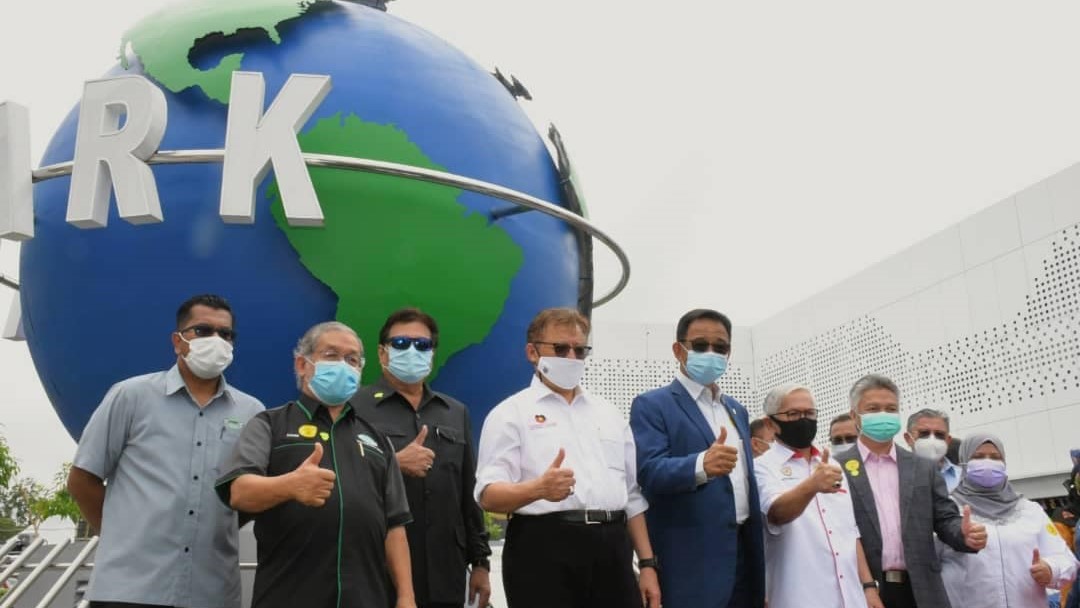 KOTA SAMARAHAN: Chief Minister, Datuk Patinggi Abang Haji Johari Tun Abang Haji Openg yesterday officially launched the first virtual park in sarawak and the first of its kind in Borneo, here.
The park is developed by Serba Dinamik, Sarawak's very own international engineering and solutions provider at a cost of RM13 million primarily in support of Sarawak's digital economy agenda as advocated by the Chief Minister.
Known as D-Virtual Park, it is a Virtual Reality Park developed by the company to offer futuristic, immersive and high-tech gaming experience.
Consisting of various Holographic Entertainment and VR Simulators, D-Virtual Park is the apex of futuristic entertainment and a direct influence for the community to embrace technological advancement.
Sumber dari : Sarawakku