Sibu To Become More Vibrant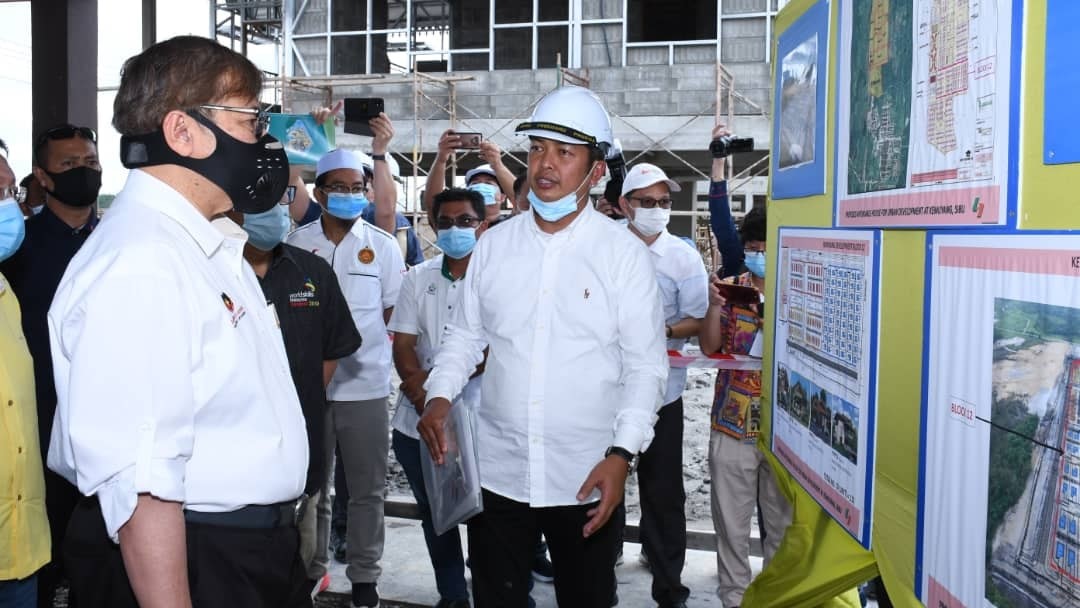 Sibu, Wed: While in Sibu after a visit to Sarikei yesterday, Chief Minister Datuk Patinggi Abang Haji Zohari Tun Abang Haji Openg this morning made it a point to have a firsthand look at the progress of two of the projects that were approved by him last year.
His first stop was at the site of the 6.75-kilometre road linking Salim Road and Sibu Jaya costing RM100 million.
The dual carriageway of R5 JKR standard that serves as an alternative by-pass from Sibu Jaya to downtown Sibu and also to Durin Bridge is primarily to boost the development of the Sibu Jaya sattelite township.
With current progress at 12 %, the state-funded road would be completed in 24 months with the revised expected date of completion in November next year.
In press conference later he said the Salim Road for the sections to the Durin and Lanang bridges would be upgraded in the 12th Malaysia Plan that would commence next year.
He pointed out that these linkages would provide access for Sibu to be connected to the coastal highway that should cut short journey from Kuching to three hours.
Later, the Chief Minister made a brief stop-over at the Kemuyang Rumah Spektra Scheme for the low-income group.
The project is progressing well and Datuk Patinngi Abang Haji Zohari in the press conference said, "I have delivered my promise to the people."
He said the Kemuyang Road would be extended to the Pasai and Teku areas in the 12th Malaysia Plan as part of the Sibu ring road with a view to make Sibu more vibrant.
Sumber dari : Sarawakku