Extrameal Bintulu Collects, Distributes Public Donations To Victims From Three Longhouse Fires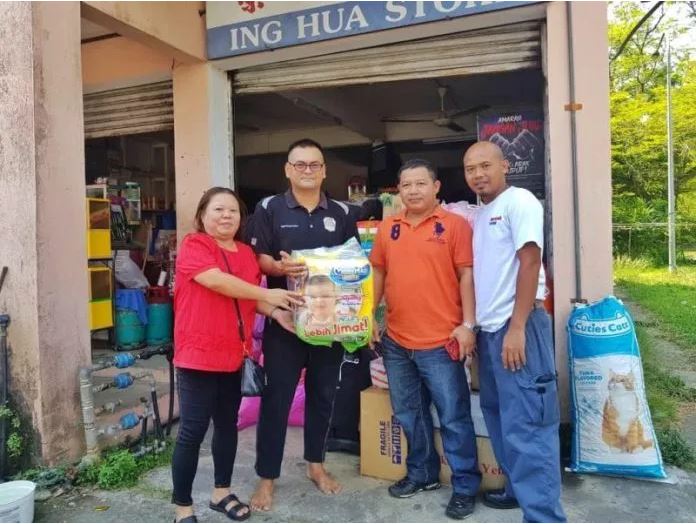 BINTULU, April 26: Extrameal Bintulu recently launched flash donation drives via its social media channels to assist fire victims of three longhouses which were burnt down recently.
Its founder Francis Ngu Hown Hua revealed in a press release yesterday that donations collected from the generous public in the form of cash, food, kitchen utensils and other necessities were donated to Uma Bawang in Sungai Asap, Rumah Chandi in Selangau and Rumah Umpang, Ulu Bauh Celon in Selangau.
"I hope this contribution can help ease the burden and difficulties faced by the fire victims who have become homeless as their longhouses as well as belongings have been destroyed by fire," he said.
"I hope the families will be patient and always have faith during this time of adversity to persevere through the hardships," he added.
The flash donation drives, which were publicised through the Facebook accounts of Extramural Bintulu as well as that of Ngu, which has now over 95,000 Followers in total.
Ngu expressed thanks and appreciation to all donors.
Meanwhile, fires ravaged three longhouses in Sarawak within a span of five days, turning 89 bilek' (household units) into ashes and rendering 798 people homeless.
On April 14, a disabled woman Riti Jubi was burned to death and her elderly mother Diah Bunyah was injured in a fire that razed 22-door Rumah Chandi to the ground.
On April 15, 407 occupants from Uma Bawang were left homeless after two blocks comprising a total of 42 doors caught fire.
On April 18, a fire broke out in Rumah Umpang destroying the 25-door longhouse that was occupied by 161 people.
Sumber dari: DayakDaily